Telescopic Contact Lens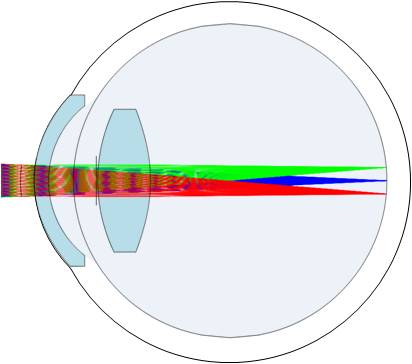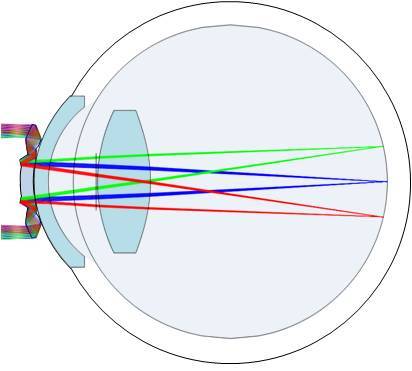 We present design and first demonstration of optics for a telescopic contact lens with independent optical paths for switching between normal and magnified vision. The magnified optical path incorporates a telescopic arrangement of positive and negative annular concentric reflectors to achieve 2.8x magnification on the eye, while light passing through a central clear aperture provides unmagnified vision. We present an experimental demonstration of the contact lens mounted on a life-sized optomechanical model eye and, using a pair of modified commercial 3D television glasses, demonstrate electrically operated polarization switching between normal and magnified vision.
Project Members:
Eric Tremblay, Igor Stamenov, Dirk Beer, Ash Arianpour, and Joe Ford (UCSD PSILab)
Collaboration with:
Distant Focus Corporation
Paragon
Innovega

Contact Lens Ray Trace


Contact Lens Normal and Telephoto Ray Trace


Contact Lens


Contact Lens

JOURNAL PUBLICATIONS:
E. Tremblay, I. Stamenov, R. Beer, A. Arianpour, and J. Ford, "Switchable telescopic contact lens," Opt. Express 21, 15980-15986 (2013).


PRESENTATION:
Slides are here.